Featured Products
Weekly featured products are products we are highlighting. You will see additional information and a special limited time price. These week we are featuring 3 cheeses each very distinct and different in their age, taste, and texture.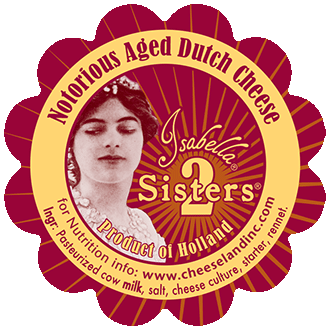 Special Aged Cheese
Two Sisters® Isabella®
Isabella is a gourmet cheese of exceptionally high and consistent quality. It is like a buttery aged Gouda but nuttier and sweeter. It cuts with ease. Made with milk from free-range grass grazing Holsteins, It can be served as an hors d'oeuvre, in meals or as part of a delightful after-dinner cheese plate. It goes well with both red and white wines. It offers a true indulgence for the genuine cheese conniseur.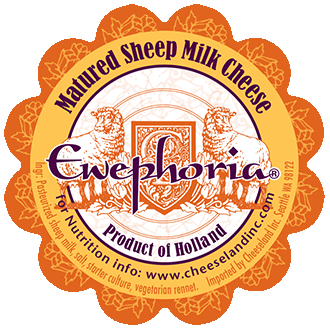 Aged Sheeps Milk Cheese
Ewephoria® Matured
This artisan cheese comes from a small sheep farm where the animals get plenty of sunshine, fresh grass and clean air. The local soil is reclaimed mineral rich ocean clay, providing for an exceptionally creamy milk. A truly delicious cheese, it's flavor is mellow but rich with a sweet and nutty finish. No wonder it's so popular! Aged for four months and made with vegetable rennet.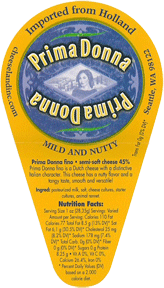 Mild Cheese
Prima Donna® Mild
This blue-waxed wheel really stands out in the deli case. Made with an Italian-style culture, Prima Donna® has a nutty and creamy mild flavor and a bit of a tangy bite. With a solid body and small, regular holes, the cheese can be easily cut, grated and sliced. It can be eaten with fruit and beverages, or on crackers or breads. Prima Donna® Mild is sold only to our US customers.