Shipping Information
Shipping Information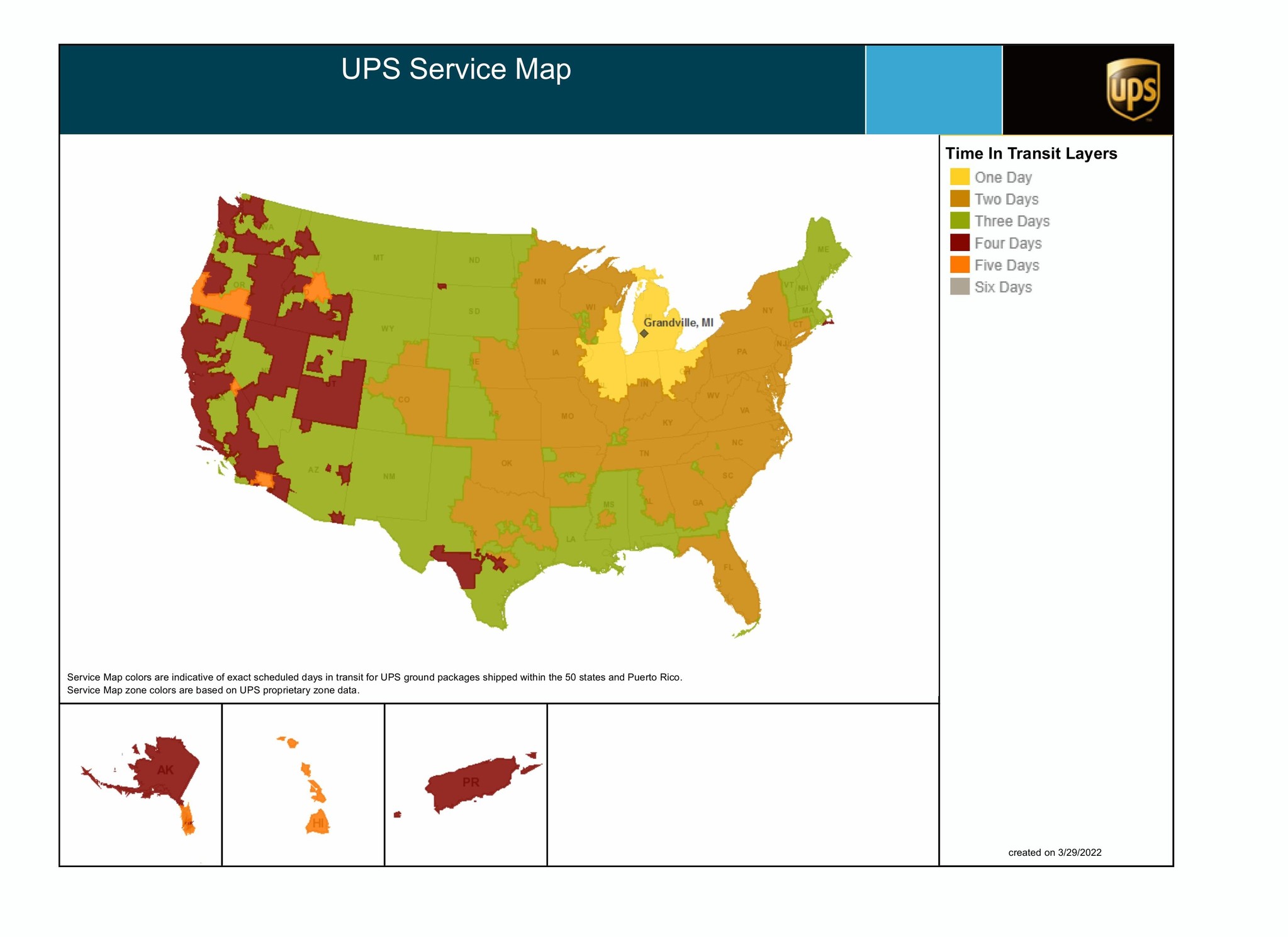 How will my order ship?
Peters Gourmet Market parcels are shipped United Parcel Service (UPS) and USPS Priorty Mail.  Locations in AK, HI, PR and Post Office boxes will be shipped Priority Mail, please choose that option when checking out. USPS book rates apply.  We do reserve the right to change the shipping method for reasons of speed of delivery or cost.
Please Note- USPS (US Postal Service) has extended shipping times to many locations
PLEASE NOTE- IF YOU WOULD LIKE A SIGNATURE REQUIRED UPON DELIVERY MAKE THAT REQUEST IN THE INSTRUCTIONS BOX ON CHECK OUT PAGE
When will my order ship?
Typically, your order will be shipped within 1-2 business days.   Factors that may affect this timing are:
1. Product protection - We may hold your order until the following Monday to prevent perishable product from remaining in route over a weekend.
2. Christmas Season (Mid October - December) - Though we make as many preparations as possible during the season, your order may take a day or two longer to arrive during this time of year.
3. Product Availability - If more than 20% of your order is out of stock, we may choose to hold the order until the required products arrive. If your order will be held for more than 7 days, we will contact you for possible substitutions.
Express Shipping options
You can receive estimates of express shipping options at check out.  Please note that we will do our best to ship your order the next business day when you select an express shipping service (UPS Next Day or 2 Day) but we do not guarantee that the order will ship the next business day.  Two day shipping option should only be used on Monday, Tuesday, or Wednesday.

How do I go about canceling or updating an order?
Please contact the Customer Service Department by phone at 1-800-826-6841 or TEXT 616-345-5526. Have your Internet confirmation number ready.
How are my shipping costs calculated?
Shipping is a function of weight and distance.  The web store calculates shipping by the weight of the order.  As items are added to the cart, shipping weight increases and the shipping cost will change.  Enter your zip code on the checkout page and your cost and shipping options will be displayed for you.

* Locations in AK, HI, PR and Post Office boxes are shipped Priority Mail.  Please select the Priority Mail option when shipping to AK, HI, PR or GU.
We now have Next Day and 2nd Day Air options on our site and the price shown will be what you are charged. If you want to use UPS Air shipping services please choose that option when checking out.