Carrs
Crispy crackers sprinkled with cheeseMade in Holland
$4.99
Carrs
Nine different crackers. Made in England
$6.99
Carrs
Classic table water crackers from Carr's. Great base for serving any of your favorite snacks.
$4.99
Thick crunchy cracker made with 8 grains and seeds. Great for a spread or slice of cheese.
Product of Canada
$4.39
Jacobs
Jacobs Original Cream Cracker - made in Great Britan
$2.39
These bite-sized Cheese Crisps are hand-crafted from layers of 100%-real aged Asiago & Cheddar cheeses, lively batch-mixed sourdough and fresh creamery butter, seasoned with cayenne butter and baked twice for a delicious crunch.
$4.79
Melting Parmesan Cheese Sticks are made with layers of fresh sourdough and 100% real aged Parmesan cheese, hand-twisted and baked twice. A little extra unsalted butter produces a milder flavor and softer texture than our more boldly-flavored Cheese St
$4.79
The original cheddar cheese flavored sticks from John Macy. Super light and crunchy.
$4.79
Roka
Light and crispie these Roka Gouda Cheese Crispies nearly melt in your mouth. You won't be able to eat just one of these crackers. Made with 30% real Gouda cheese baked in to every cracker.
$3.99
Roka
Roka gouda cheese sticks. A delicious crispy snack.
$3.99
RyeFarm
Artisanal Dutch Rye Bread from RyeFarm in Hallum Holland. This Rye bread comes pre-sliced into 10 slices and taste wonderful. You can freeze this item.
$2.69
Lu
Buttery, crispy, light crackers. Delicious by themselves or with your favorite dip or cheese.
$2.49
Vander Meulen
Original Melba toast by VanderMeulen. 5 small packs of 6 slices per box for product freshness. Vegan.
$2.69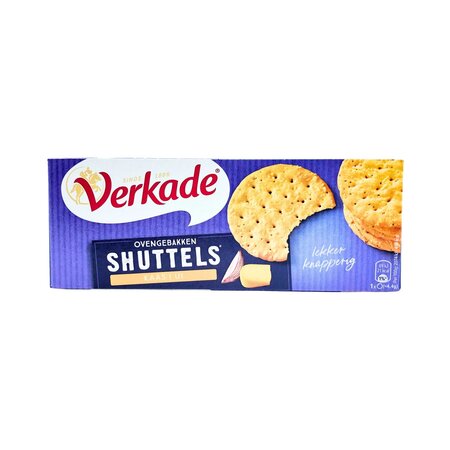 Verkade
Verkade cheese and onion crackers.
$3.89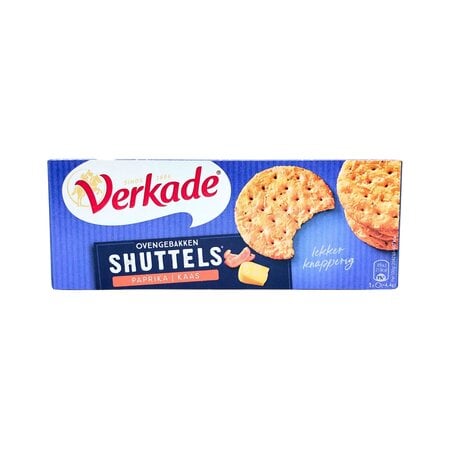 Verkade
Verkade Cheese and Paprika Crackers.
$3.89