GIFT BASKETS
Check out this great assortment of gifts for holiday or year round giving.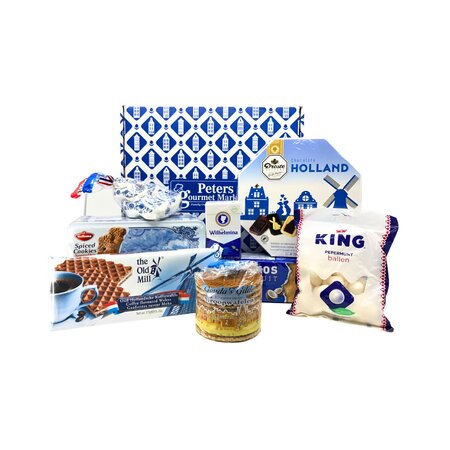 Gift Basket
Bring out the Dutch with this gift box.
$49.95
Gift Basket
Borrel Box - savory assortment of cheese and snacks
$49.95
Gift Basket
This box includes all things Dutch and all things sweet! Cafe noir cookies, chocolate ice cups, chocolate wooden shoes, king peppermints, Verkade chocolate bar, Droste pastilles, hopjes coffee candy, traditional Dutch babbelaars, Wilhelmina peppermints, a
$59.95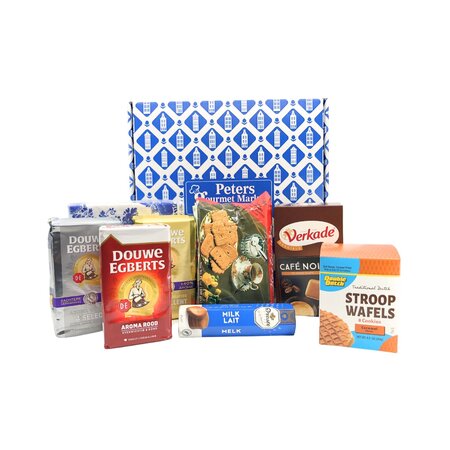 Gift Basket
Assortment of DE coffees (3- 8.8 oz packages), cookies, Droste pastilles, and napkins
$43.95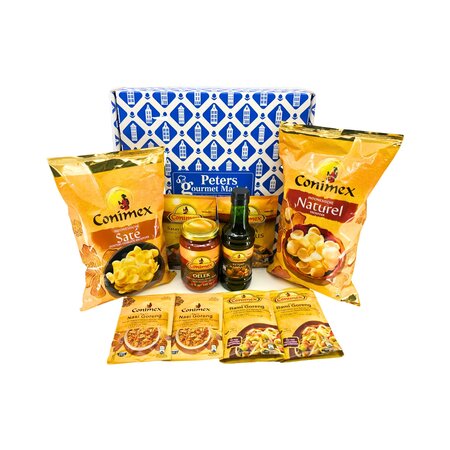 Gift Basket
Complete assortment of Conimex Rijstaffel products to prepare Nasi or Bami with accompaniments
$37.95
Gift Basket
Our deluxe assortment of Dutch treats sure to please. Send as a gift or order for your own pantry of Dutch goodies.
$39.95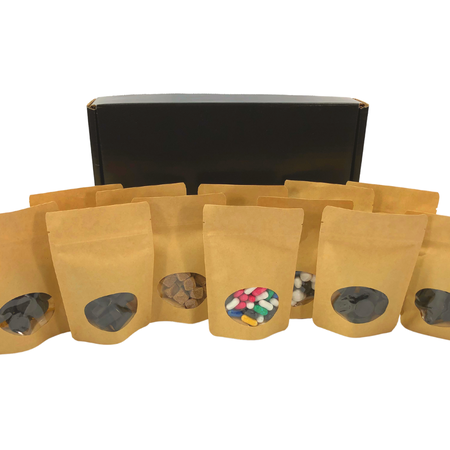 Gift Basket
12 - 2 oz bags of licorice assortment: Griotten, Farm, Cats, Beehives, coins, double salt, soft drops, black & white, rockies, schoolkrijt, colored licorice sticks. Total weight 24 oz. Each sample packed in a resealable bag.
$24.95
Gift Basket
Merry Christmas Box of favorites sure to please
$49.95
Gift Basket
Cheese lovers assortement of Dutch cheese, snacks, and savories
$44.95