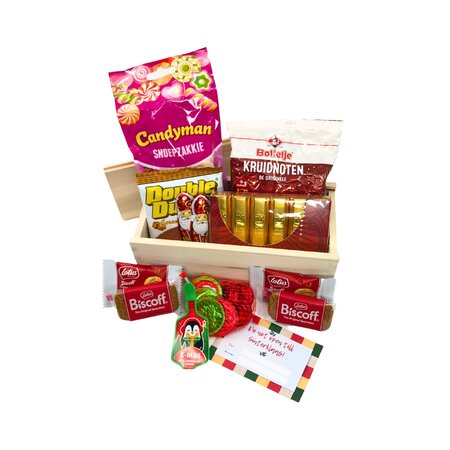 Gift Basket
This gift includes chocolates, cookies, and candy for Sinterklaas day, all packaged in a wooden box.
$14.99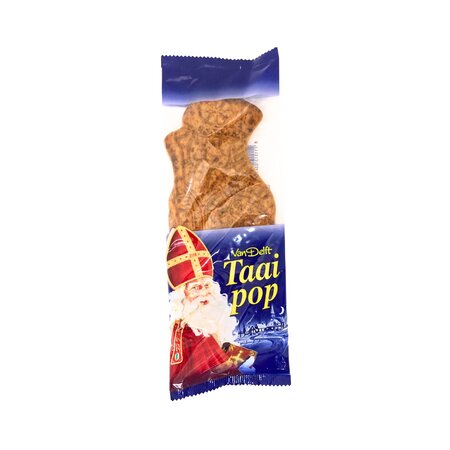 Van Delft
One large Taai Taai (pronounced Ty-Ty ) Doll cookie per package that is over 12 inches tall! These cookies are soft in the center and have a wonderful gingerbread taste.
- Imported from Holland
$3.29
Riegelein
Foiled St Nicholas chocolate figures. 10/box
$5.79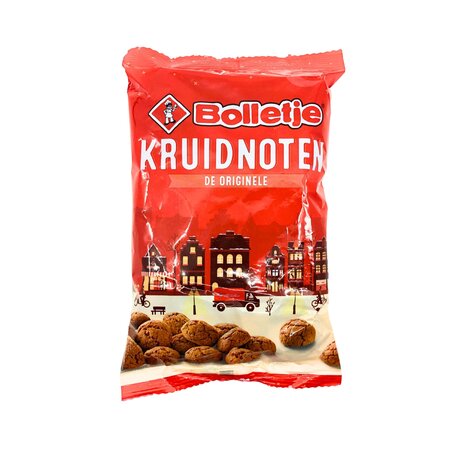 Bolletje
This Christmas time favorite tastes like speculaas and is a favorite for many.
$2.79
Fort Knox Gold Foil Coins made with wonderful chocolate imported from Holland.
$1.79
Fort Knox Mini Chocolate Gold Bars
- 6 individually wrapped "bars of gold" milk chocolate.
- Each bar is approximately 1/2 ounce.
$2.99
6 dark chocolate mini gold foiled bars
$2.99