Vander Meulen Original Melba Toast 3.5 Oz DATED JULY 9
Original Melba toast by VanderMeulen. 5 small packs of 6 slices per box for product freshness. Vegan.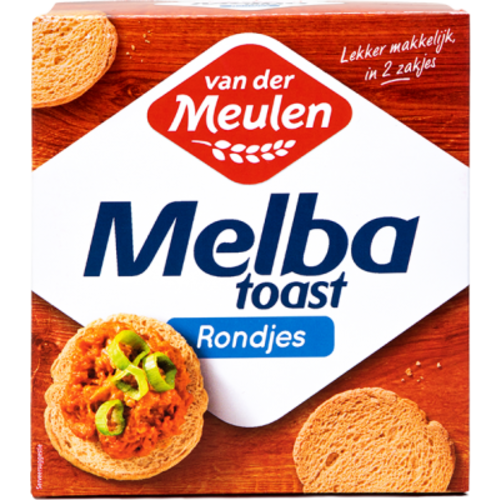 Vander Meulen Round Melba Toast 3.7 Oz DATED JUNE 27 2023
Bite size toast baked to be light, crispy and low in fat.