Koopmans
Cast Iron pan for making Dutch Poffertjes. Makes 15 at a time. This Poffertjes pan will last a life time. Works with either gas or electric stove tops.
$39.95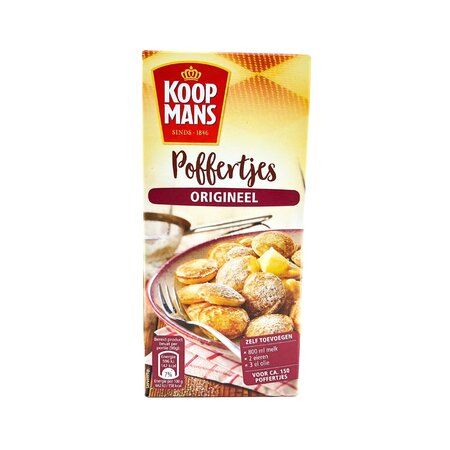 Koopmans
Complete mix for making Dutch mini pancakes, Poffertjes. All you need to add is milk and eggs. Each box makes approximately 150 Poffertjes. For those of you that don't read Dutch please scroll down for the translated instructions to make Poffertjes.
$3.49
Koopmans
Non stick surface - made for gas stove only Poffertjes pan. Made of high quality aluminum is great for making Poffertjes. Not dishwasher safe. Pan is 9-7/8 inches and makes 19 poffertjes at a time.
$29.99