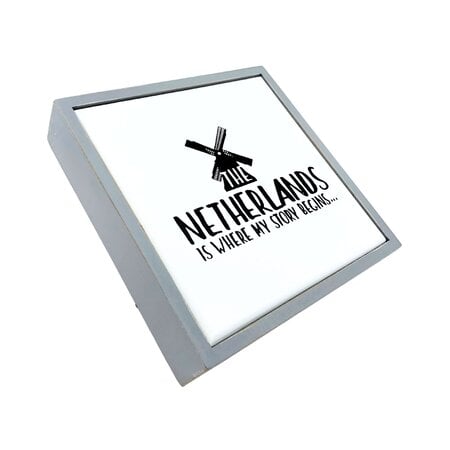 Peters Gourmet Foods
Show off your Dutch Heritage with this great little sign. A classic image of the windmill proudly sits at the center, letting people know where you come from. Let others hear your story and start gezellig conversations by ordering yours today!
$19.99
Wilhelmina
Keep your Wilhelmina Peppermints safe in a convenient slide time pocket tin. Made to hold a 3.5 Oz box of Wilhelmina Peppermints which are included with this tin.
The Delft design is textured on the tin so you can feel the flowers.
$6.99
Wilhelmina
World famous mints made with Dutch Queen Wilhelmina's image. Light peppermint flavor in a semi-hard mint.
$4.99
Sale
Wilhelmina
Three individually wrapped rolls of Wilhelmina Peppermints.
Now Vegan
Wilhelmina
NEW CASE PACK - 12 PER BOX - save 19 cents per box (reg ind cost is $1.69) when you buy 12 for $17.95
Each box contains 3.5 ounces of mints.
$17.95
Wilhelmina
Classic Delft design tin that make a great collectors item.
$8.25
Wilhelmina
Over a pound of Wilhelmina Peppermints a fun Holland design tin.
$8.25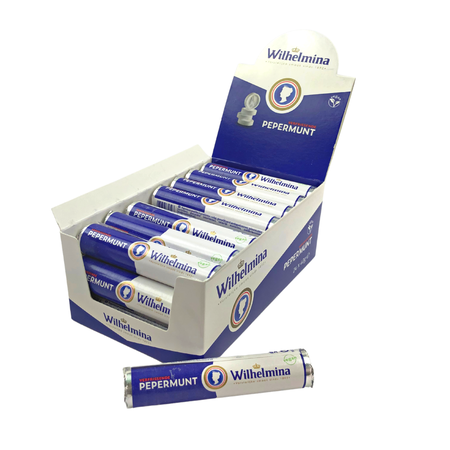 Wilhelmina
24 Rolls of Wilhelmina peppermints.
$18.95
Sale
Wilhelmina
Your favorite Wilhelmina peppermints now in a 2.2 lb bag.
Wilhelmina
Wilhelmina Sugarfree Peppermints 3 roll pack
$2.79
Wilhelmina
Twelve boxes of 3.5 ounces of Wilhelmina Wintergreen mints. Buy a box of 12 and save
$17.95
Wilhelmina
Wilhelmina Wintergreen mints in a convenient pocket size box.
Imported from Holland
$1.89