Klene Hard Salty Licorice Waterweken 6.9 oz
Firm Salty licorice made with real seasalt and licorice root extract. Klene Licorice imported from Holland - Since 1876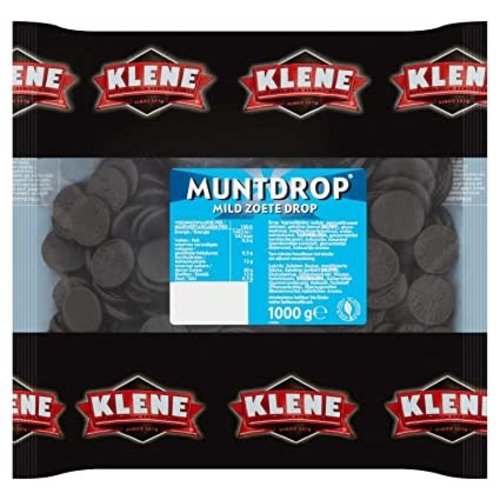 Klene Licorice Coins 2.2 lb bag
Klene Coin Licorice mild and sweet
Klene Munt Coins Licorice 9.1 oz Bag
Mild and sweet these Licorice Coins are a Dutch black licorice lovers favorite. Klene is one Holland's best licorice makers.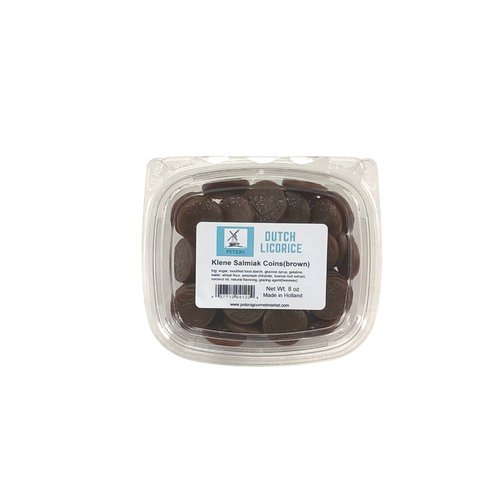 Klene Salmiak Coins Rijksen(Brown) 8 oz tub
8 oz bag Slightly sweet, slightly salty, golden brown drop that look like an old Dutch guilder coin.
Klene Sugar Free Coins Licorice 3.5 oz
This sugar free licorice from Klene has a mild sweet taste.
Klene Sugar Free Dobbelstenen 110g Double Salt Licorice
Sugar free double salt black licorice from Holland
Klene Sugar Free Licorice Hearts 3.7 Oz bag
Sugarfree licorice hearts - made with licorice root extract - gelatine free
Klene Sugar Free Salty Ovals 3.5 oz bag
Salty sugar free black licorice imported from Holland.
Klene Sugar Free Sweet Suns Licorice 3.5 Oz
Made with Stevia. Imported from Holland.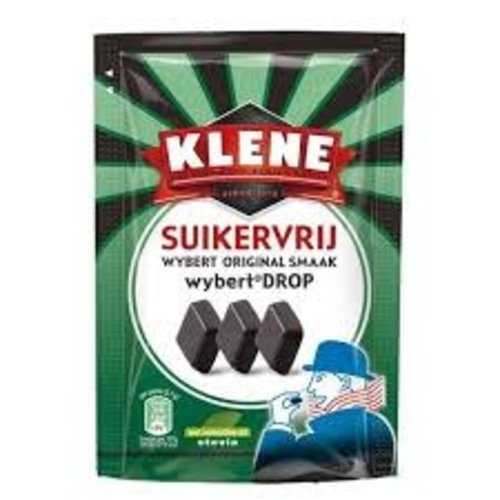 Klene Sugar Free Wybert Licorice 3.7 Oz bag
Firm, salty diamond shaped, sugar free licorice. Great for colds & coughs.
Klene Zakgeld ASST Licorice 9.17 oz
Sweet and salty licorice mix from Klene.
Klene Zoete Mix 300g/10oz
Sweet licorice containing - Allsorts, sweet Black, Wine gums, Licorice Duos.
Klene Zoute & Salmiak Mix 300g
Salty mix of Klene licorice.