Pickwick
Pickwick Cherry Tea taste like ripe, juicy cherries with a splash of fresh flavor over a full black tea.
$3.99
Pickwick
This Dutch blend of tea has been many years in the making. Orange Pecco Tea has a pop of orange flavor giving it a fresh taste. It's a favorite for the dutch!
$3.99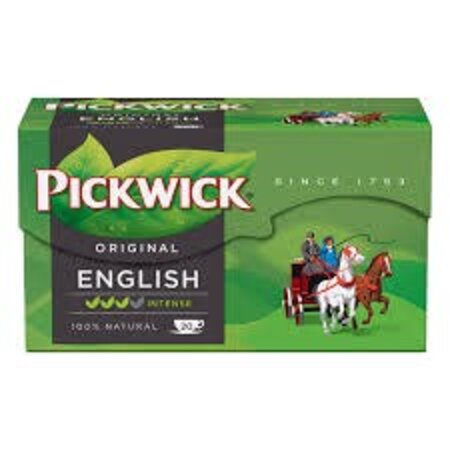 Pickwick
Made with half the amount of tea per bag that the regular English tea bags this fine English tea is perfect for making a single cup of tea. Made by Jacobs Douwe Egberts in the Netherlands.
$2.99
Sale
Pickwick
Pickwich English blend Tea is made by Douwe Egberts in Holland. A fine Dutch favorite. Each tea bag contains enough tea to make one full pot of tea so you can share with a group of friends. Made in the Netherlands by Jacobs Douwe Egberts.
Pickwick
Pickwick Forest Fruits tea is 100% natural tea with real fruit bits. Enjoy a cup of delicious Pickwick tea at any moment of the day.
$3.99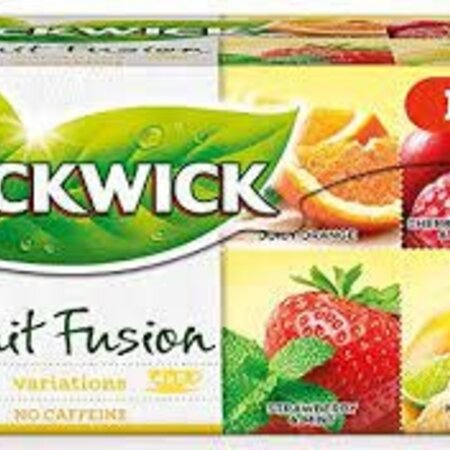 Pickwick
Pickwick Fruit Fusion Variety blend includes four flavors - Juicy Orange, Cherry/Raspberry/Cranberry, Strawberry/Mint, and Mango/Lime/Ginger.
$3.99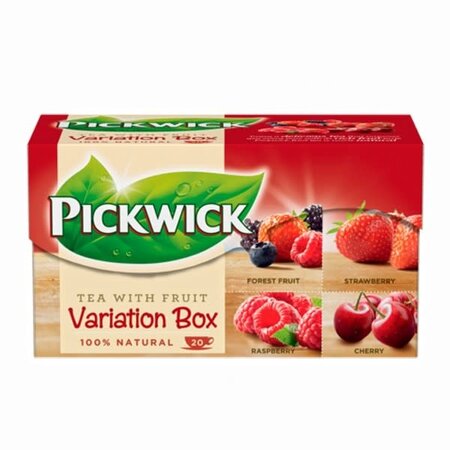 Pickwick
An assortment of teas in one little box. Includes four fruit flavors, forest fruit, strawberry, raspberry and cherry.
$3.99
Pickwick
Pickwick Lemon is a 100% natural fruit tea with real fruit. Enjoy a cup at any moment of the day
$3.99
Pickwick
Pickwick orange is a delicious tea for in the morning and during warm summer days. Tea types from Indonesia and Africa and dried orange peel with a light taste give this tea a fresh fruity orange taste.
$3.99
Pickwick
Delicious blend of mango and peach! Ingredients include: Rooibos, orange peel, aromas, rosehip, hibiscus, peach puree, mango pieces.
$3.99
Pickwick
Pickwick Strawberry is a 100% natural fruit tea with real fruit. Enjoy a cup at any moment of the day
$3.99