Old Mill Banket Stick in gift box 8.8 oz
Delicous almond filled pastry sticks with a light flaky crust. Imported from Holland - each banket is individually boxed.
The Old Mill Banket Butter Almond Ring 1 lb
A light and flakey pastry that is perfect when entertaining guests or
makes a wonderful gift for anyone who loves Banket.
The Old Mill Oud Hollandsche Koffie Wafels 6.3oz
Delicious coffee flavored wafer cookies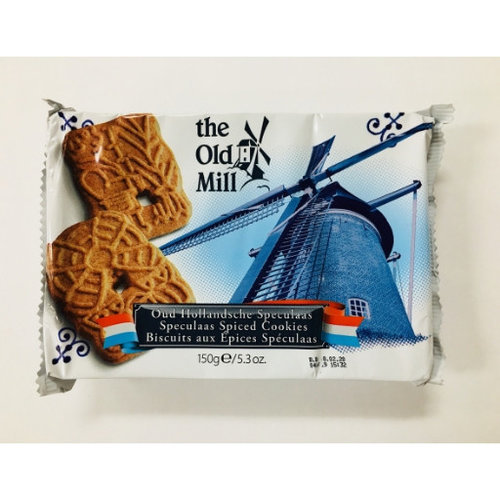 The Old Mill Speculaas 5.3 oz