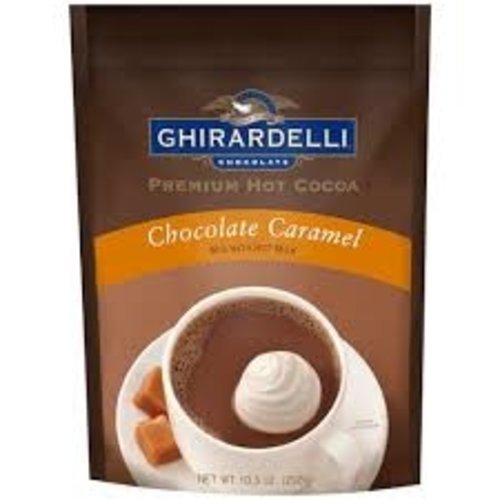 Ghirardelli Chocolate Caramel Hot Chocolate
Stir up some decadence with this velvety-smooth Hot Cocoa and savor the chocolate instensity you expect from Ghirardelli. Mix with hot milk.
Ghirardelli Double Chocolate Cocoa Pouch
The luxuriously deep flavor of Ghirardelli Premium Hot Cocoa starts with cocoa from the finest cocoa beans. Mix with hot milk.