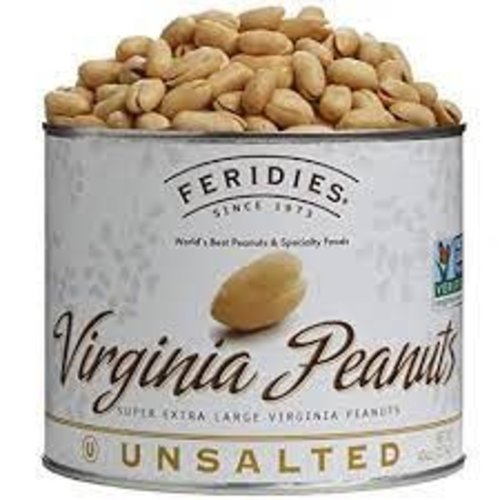 Feridies Large UNSALTED Virginia Peanuts 9 oz Can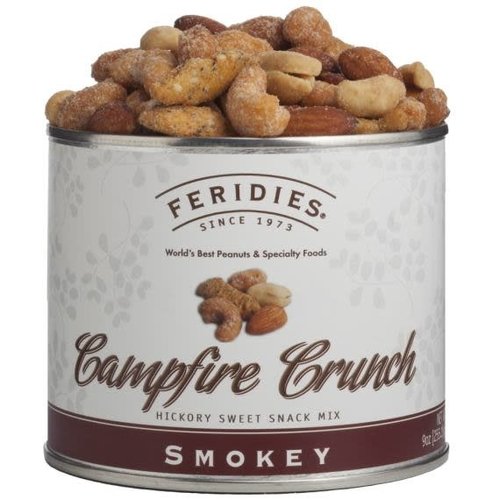 Feridies Campfire Crunch Mix 9 oz
Smokey flavored nut mix in a resealable can.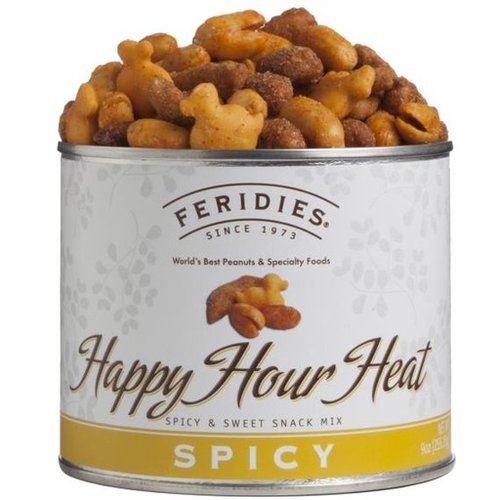 Feridies Happy Hour Heat Mix 9 oz Can
Spicy and Sweet Snack Mix 9 oz can
Feridies Honey Roasted Peanuts 9 oz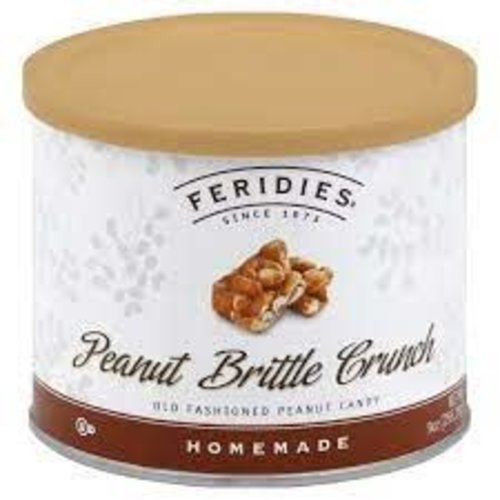 Feridies Peanut Brittle Crunch9 oz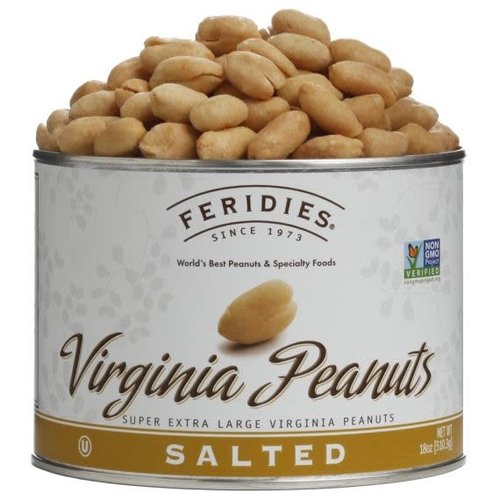 Feridies Salted Peanuts 18 oz Can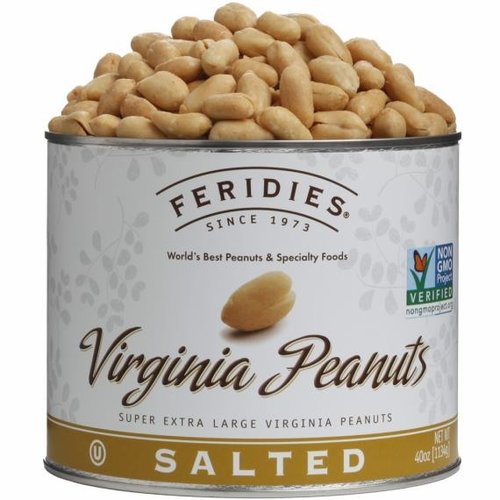 Feridies Super Extra Large Peanuts 36 oz Can
Virginia's Best jumbo peanuts roasted in 100% peanut oil and lightly salted.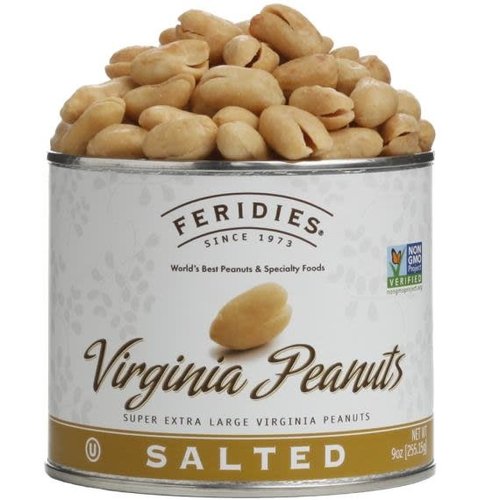 Feridies Super Large Salted Virginia Peanuts 9 oz Can
Super Extra Large Virginia Peanuts. Known for their large size and crunchy texture these gourmet peanuts are gently roasted in pure peanut oil and salted to perfection.