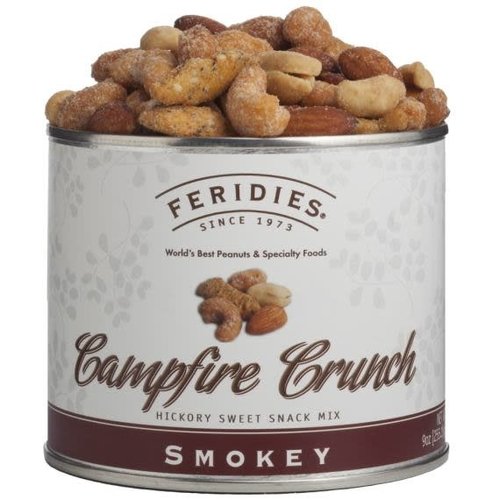 Feridies Campfire Crunch Mix 9 oz
Smokey flavored nut mix in a resealable can.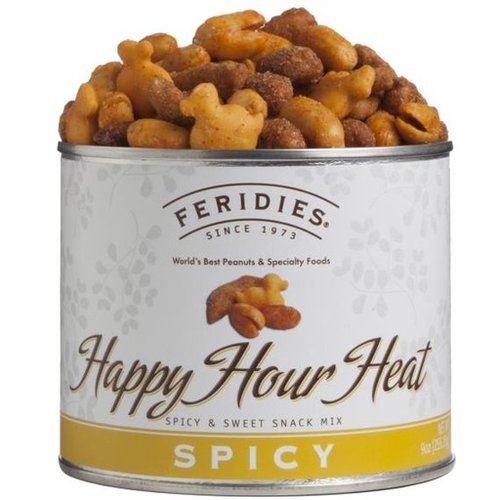 Feridies Happy Hour Heat Mix 9 oz Can
Spicy and Sweet Snack Mix 9 oz can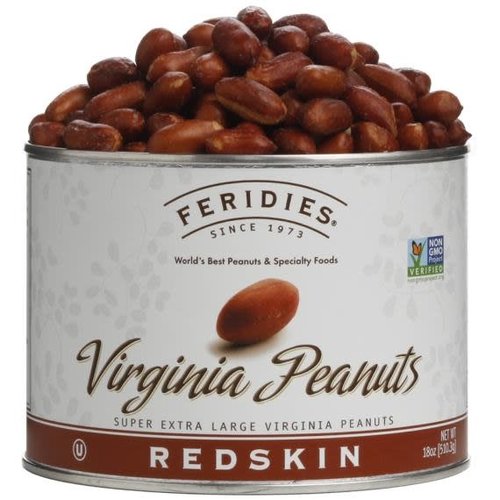 Feridies Redskin Peanuts 18 oz Can
Classic Redskin Virginia Peanuts (not Spanish peanuts). Roasted in 100% peanut oil with skin on and slightly salted.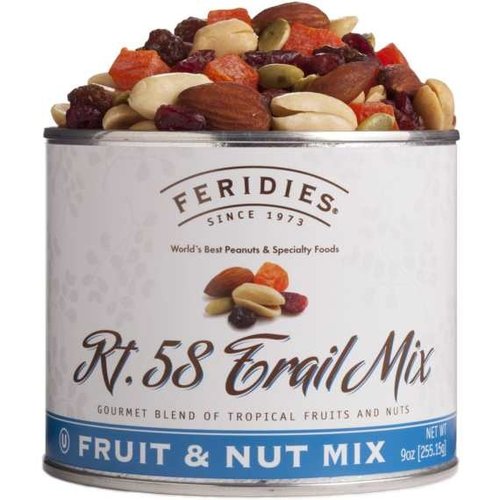 Feridies Rt 58 Trail Mix 9 oz Can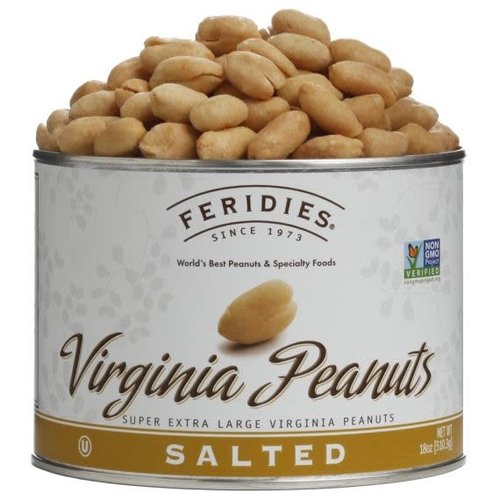 Feridies Salted Peanuts 18 oz Can