American Gourmet Butter Mini Twist Pretzel 8 oz
Delicious Butter Pretzels. Made in Michigan
American Gourmet Butter Mini Twist Pretzel 8 oz Pillow bag
Gourmet pretzels with a buttery flavor and salted to perfection so that will keep you coming back for more. Made in Michigan.
American Gourmet Butter Twist Pretzel 2 oz
American Gourmet famous butter pretzels in a convenient snack size prefect for grab and go.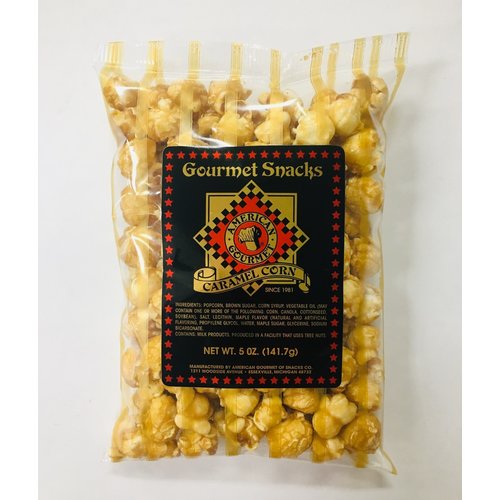 American Gourmet Caramel Corn 5 oz
Delicious caramel corn made by American Gourmet of Snacks in Essexville Michigan.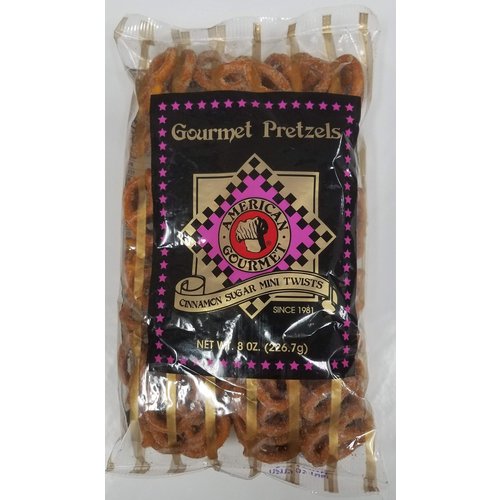 American Gourmet Cinnamon & Sugar Butter Pretzel 8 oz
Buttery pretzels with a sweet twist. If you like your crunchy treats sweet, this is the snack for you.
- made in Michigan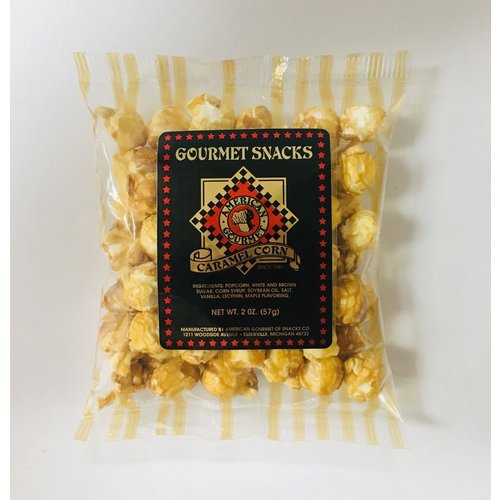 American Gourmet Gourmet Caramel Corn 2oz
Delicious caramel corn. Made in Michigan.
American Gourmet Honey Mustard Pretzels 8 oz Pillow bag
American Gourmet pretzels are cooked in a special process to produce a taste that no other pretzel has. Melt in your mouth buttery taste with Honey Mustard flavor added. Made in Michigan
American Gourmet Onion Garlic Pretzel 8 oz Pillow bag
American Gourmet pretzels are cooked in a special process to produce a taste that no other pretzel has. Melt in your mouth buttery taste with added Onion and Garlic flavor. Made in Michigan
American Gourmet White Cheddar Cheese Pretzel 8 oz Pillow bag
American Gourmet pretzels are cooked in a special process to produce a taste that no other pretzel has. Melt in your mouth buttery taste. White Cheddar flavored pretzels. Made in Michigan