February 15, 2021
Stroopwafels and Speculaas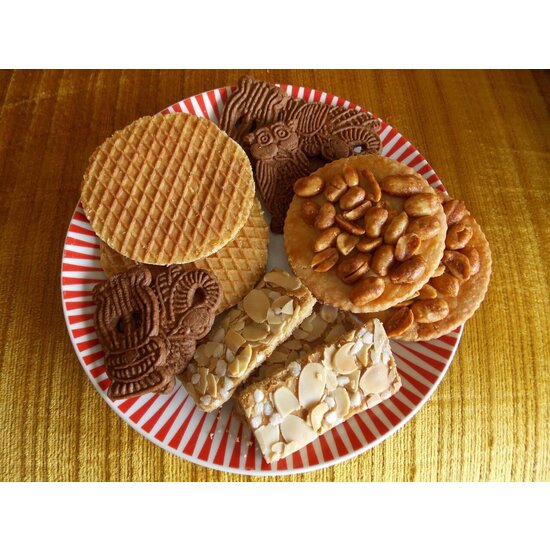 Getting through the pandemic with speculaas and stroopwafels (by Edina Bijvoet)
I'm sure we're all happy to kickstart a new year, since last one will be one to remember: apocalyptic, polarizing and basically just all around rough. Looking back at my life in February of 2020, I can only chuckle and say: "You don't even know what's coming." If there's one thing I've learned throughout the pandemic, it's that you need to do things immediately. Don't ever wait. The Disney College Program, which I've participated in twice got canceled at the beginning of the pandemic. And it doesn't look like it will begin again anytime soon. I am beyond thankful that I did it early in my university career, because if I had waited until graduation (like many do), I would never have been able to do it. I'm also very happy that we went to The Netherlands in December of 2019 because had we not gone at that time, who knows how long we would've had to wait to visit again.
One thing that has benefited from the pandemic is my Dutch. Given that I'm at home with my family more and at school speaking English less, I definitely feel that my Dutch has improved. Unfortunately, my increased exposure to the Dutch language also seems to have infiltrated into my English. I think I may be developing a Dutch accent. Let's just say that some of my 'threes' have turned into 'trees', and I think I'm sounding more like my mom every day. My siblings have told me repeatedly that although my parents have an excuse to say things with a Dutch accent, I certainly don't. I left Holland when I was thirteen months old, have never been to a Dutch school and probably have the Dutch reading level of a 5th grader. Nevertheless, I'm happy I'm speaking Dutch more, and in fact, I'm feeling especially Dutch because I've been eating a lot of speculaas and stroopwafels lately. Please don't ask me about the 'quarantine fifteen'.
Excerpted from DUTCH the magazine.