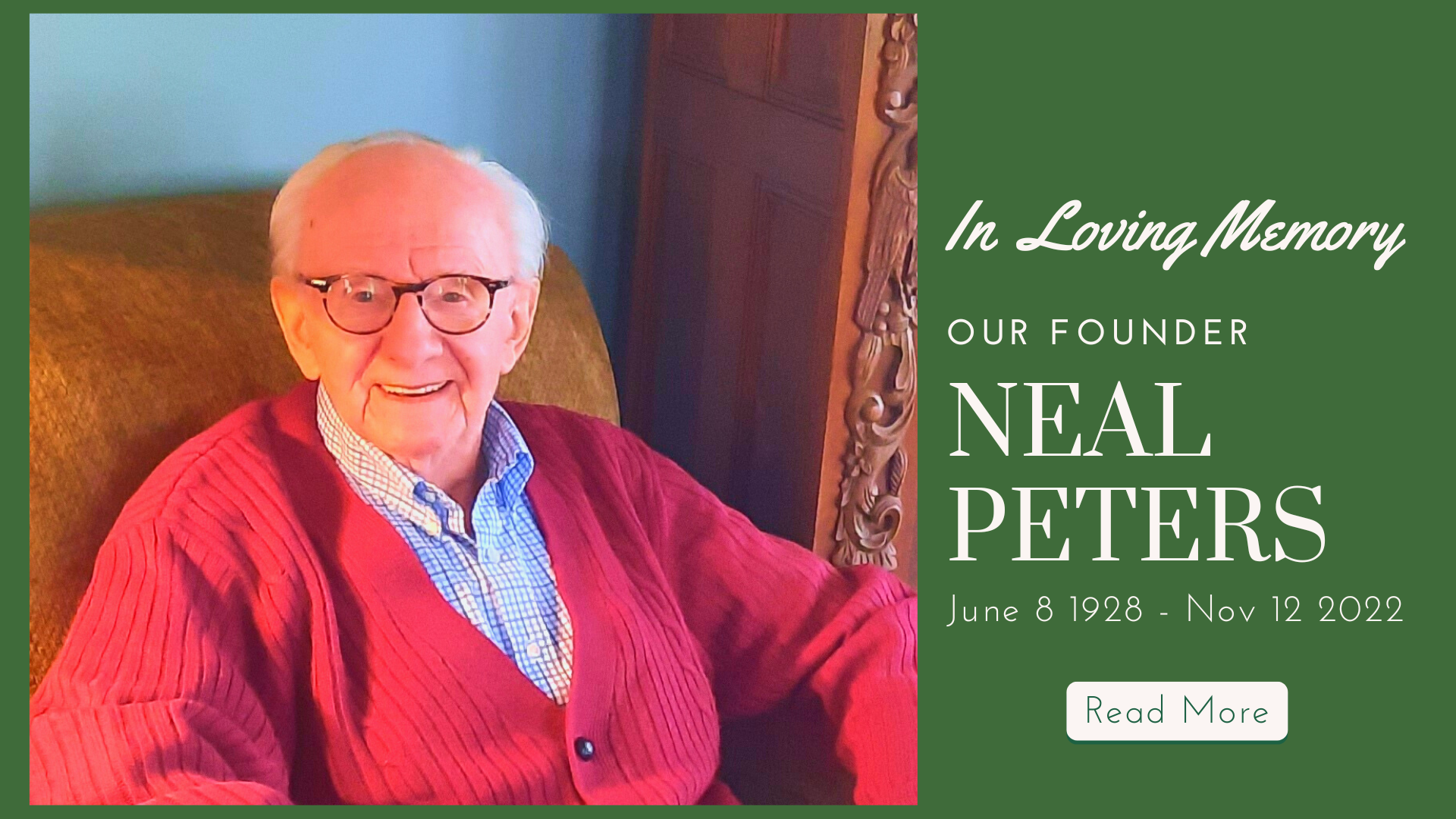 Cornelius Jan (Neal) Peters, age 94, of Hudsonville, left us for his eternal home on Saturday,
November 12, 2022. He leaves behind his devoted wife of 67 years, Ann (Koning) Peters;
children, Ed (Susan) Peters, Tim (Sharon) Peters, Kathy (Ken) Brock, Ernie (Maria) Peters;
grandchildren, Brad (Erin) Peters, Sara (Mark) Ashbay, Amber (Ben) Behrens, Anna Peters,
Kristina (Ben) Netz, Dan Peters, Jon (Julienne) Brock, David (Allie) Brock, Aaron (Alex) Brock,
Erika (Tyson) Deemter, Matt (Kendra) Peters, Rachel (Marcus) Wondergem; 15 great
grandchildren; Sister-in-law Truus Peters, brother-in-law Andy (Barb) Koning, and numerous
beloved nieces and nephews.
Neal was the first born of 6 children to Jan and Trijntje (Vaalburg) Peters in Badhoevdorp, The
Netherlands. He grew up during WWII and learned much about business and relationships
working with his father in their store. He immigrated to the United States in 1955 with Ann. After
several jobs and businesses, in 1976 Neal achieved his dream to own his own store. Van's
Dutch Store evolved into Peters Gourmet Market and continues on today. The consummate
salesman, Neal loved his customers and made many friends over the years.
Funeral services will be held on Saturday, November 19 at 10:00 A.M. at Ridgewood CRC
(1571 Baldwin St., Jenison). Relatives and friends may meet with the family at VanderLaan
Funeral Home on Friday, November 18 from 2 to 4 and 6 to 8 P.M. Memorial contributions may
be made to the Alzheimer's Assn. The family thanks Georgetown Manor and Spectrum Hospice
for their tender end-of-life care.