Add your review
Review Nielsen Massey Pure Vanilla Paste 4 oz jar
Nielsen Massey Pure Vanilla Paste 4 oz jar
Pure Vanilla Bean Paste made with Madagascar Bourbon.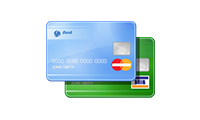 To return to category click on the back arrow or under the blue bar you'll see the previous pages

productpage_usp_1_text

Customer Service Open Monday - Friday 9 am - 5:30 pm EST - extended hours in November and December

productpage_usp_2_text

Phone 800-826-6841 Fax 616-261-1556

productpage_usp_3_text

4499 Ivanrest St Grandville MI 49418

productpage_usp_4_text
Ingredients:
Sugar, water, vanilla extract, vanilla beans, gum tragacath (a natural thickener).
1 Tablespoon paste = 1 Tablespoon Vanilla Extract = 1 Vanilla Bean.
0 stars based on 0 reviews