Add your review
Review Klene Puur Honing 7 Oz Bag
Klene Puur Honing 7 Oz Bag
Klene uses only the essential ingredients of the best quality and insures a pure taste. This Honing (honey) licorice is soft and sweet with mild saltiness. Made in Holland by Klene.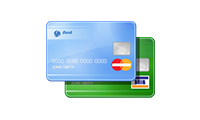 To return to category click on the back arrow or under the blue bar you'll see the previous pages

productpage_usp_1_text

Customer Service Open Monday - Friday 9 am - 5:30 pm EST - extended hours in November and December

productpage_usp_2_text

Phone 800-826-6841 Fax 616-261-1556

productpage_usp_3_text

4499 Ivanrest St Grandville MI 49418

productpage_usp_4_text
Ingredients: Sugar, glucose syrup, honey (15%), starch, licorice root extract, gelatin, water, salmiak salt, coconut oil, brightener (beeswax).